Welfare Check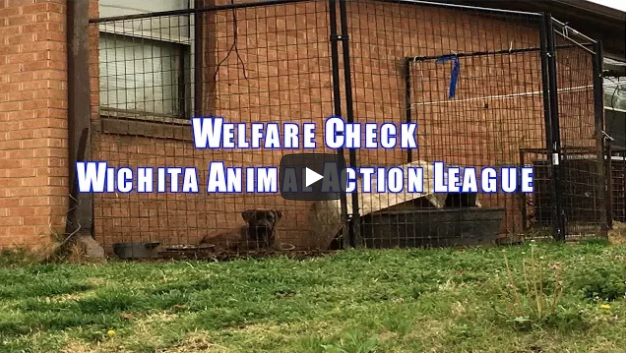 Come on a welfare check with the Wichita Animal Action League.
We respond to citizen reports of abuse/neglect as well as calls from owners needing assistance taking better care of their pets. We respond in a nonjudgmental way with one simple goal: to help the animal in any way we can; we can't do that if we set owners off on the defensive from the beginning. Many times, we find owners having significant personal or financial issues that make it difficult for them to take care of pets they may love very much.
As you watch, we ask that you not post any disparaging remarks or condemnations of the owners. While this animal isn't in the ideal situation, she's better off because her owners accepted our help. Everyone is fighting some kind of battle, and that's how we approach our welfare checks. Ultimately, we'd love to rehome every neglected pet; the reality is that we often have to settle for simply making it more comfortable.
If you know of a pet in need, you can contact the Wichita Animal Action League at WAALrescue.org/contact.
We are not an enforcement entity – we engage animal control as appropriate when we encounter legal infractions that owners are resistant to correcting. Your first course of action when confronted with animal abuse or neglect rising to the level of criminal is to call 911 if a life or death situation; otherwise, call Wichita Animal Services (WAS) (animal control) at 316-350-3360 in the city or Sedgwick County AC at 316-660-7070 for cases outside the city limits. If you aren't satisfied with the response, it may very well be that animal control has done all they can do because the owners meet the requirements of the less than effective animal laws on the books. Often, we can provide more in terms of comfort and followup care than AC because they don't have the manpower. It's appropriate to contact us in those cases.
We were able to help Barbie because somebody spoke up for this animal. If you see something, say something.
To make a tax deductible donation, visit WAALrescue.org/donate