Wags & Whiskers 6th Annual Fundraiser
Silent auction will now start on August 29, 2020 and will end on September 12. Live auction will start at 6pm on September 12.
Wags & Whiskers changed the scene of animal-welfare fundraising in September 2015 and we haven't looked back!
Tired of having to find the right heels to match that little black dress? Ready to save lives while holding down the couch AND wearing your pajamas? Do we have the event for you! Join us at the 2020 Wags & Whiskers fundraiser with all proceeds going to benefit WAAL! We are going virtual this year! Prepare for amazing live and silent auction items and maybe a surprise appearance by a special guest or two! You can help us complete our mission of helping animals in crisis all without the hassle of finding a babysitter or looking for that needed parking spot! Stay tuned to this page or our Facebook page for more information!
Save lives at the 6th annual wags & whiskers event
Want to be an event sponsor? Watch for more details.
We are beyond thankful for the generous sponsors of our event this year. While COVID has certainly made things more interesting, we are blessed with individuals and businesses who continue to support our mission and are committed to stepping up to help animals in our community. Thank you to each of these amazing sponsors and we encourage you to consider them for any of your business needs.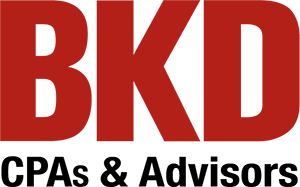 Becky Craft and Jackie Stuart
Did you win an item?
Congratulations! Items can be picked at Towne West Mall located at 4600 W. Kellogg. Please enter through the north mall entrance off of Maple. Look to your left and you will see a storefront directly next to Kid's Formal Wear. Please bring a photo ID.
Pick up Dates and Times:
September 13 from 1 pm – 4 pm
September 14 from 11 am – 2 pm
*If you are unable to pick up during these times, please email wags@waalrescue.org to set up an alternative time.
If you selected the delivery option, we will be contacting you via phone or email to schedule a drop off time during the week of September 14-18. Thank you!